Post by ziggy on Jan 13, 2015 6:00:27 GMT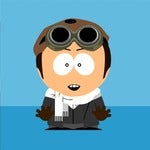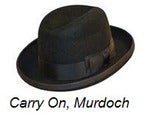 Great to see Dr. Bajjali again although the end was unexpected and shocking. I like the woman. Rather out of character for her and the exchange between her and William in the end was like a battle of religions. Hmmmn.
Did William just cast a spell on what family he has left to him??? OMG!
.
Poor Brackenreid kids. Go to spend some time with Pa and end up fishing up something for Uncle William.
George again with all the research and clues. He does read and write a lot for someone who barely made it to grade 4. I thought William was supposed to be The Intelligencia! I always thought George was smart but they keep trying to have us believe he is a goon which he is not.
It is obvious that the writers are clearly keeping Julia from Police Investigations. This is not looking good. She didn't have much to do here either

.
Well, I guess they were just trying to make an ode to the final Indiana Jones movie. The blonde haired lady couldn't let the cup go and then she died. If William's faith has been wavering recently I suppose it's reinstated full force now. That was literally the hand of God, not a 'fake' version as was seen in the temple.

I could be wrong but I think they keep changing the kid actors. Last season the eldest boy had straight blond hair. This season he had curly brown hair. And they've changed them before that too! What gives?
I'm really glad he's writing another book. His ideas are always entertaining. Perhaps this will lead to another webseries even? William Murdoch and the Temple of Death.
It seems like her having issues with a corset is the most we'll be seeing of her for the rest of the season.

I like Dr. Bajjali and part of me hopes it was just a serious jolt and they can revive her later even if we never see her again. I hate to see these characters get killed in the show.
My thoughts exactly about William when that lightening struck. I didn't really think they needed to go that far but then …..
I think the Brax older boy was the same one last season but the younger one was changed yet again. A different one did RBPB but I think it was this same one that did S1 – The Glass Ceiling. I am surprised that he is still so little. The older one seems to be about the age that he should be. Perhaps the MM kids are away in school or their parents have moved away and it's not always easy to get them back for single episodes.
I'm up for a new webiseries. Not sure if we'll get one though.
I hope we get more than just the corset one. That's probably the one we saw her in bed with William in the bloopers? There needs to be more to her character than William's love interest.