Post by carco on Apr 8, 2014 23:02:18 GMT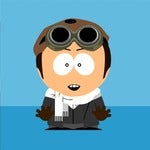 And Carco, there are always budget cuts, which is strange considering Harper is such a big fan. You'd think he'd want to throw in more money not less, just take a little out of our health care budget, no biggie.
I hear you! They don't need to hook in us hard core fans in but you have to admit, that crazy fan & publicity frenzy that built up over last summer about William and Julia's "will they or won't they" arc was exhilarating! Bet that gave them those large turn outs at the fan gatherings in Toronto as well as lots of publicity. It probably brought in a lot of new fans by the time S7 rolled out. Last year Downton Abbey shocked people at the end of their season by killing off a major character and so did The Good Wife this year (both actors wanted to leave to do other work) so this summer it may be the 'shock' hook.
So the question as you point out, is why him? The Inspector said he was getting too old for the rough stuff but he talked about changing his ways to a more cerebral approach (like Murdoch's) and he seemed happy enough at the end of the day so it's not clear yet how that will transpire. I felt a bit bad for Thomas Craig last summer, he seemed like the odd man out in the fan forum with Yannick, Helene, Jonny, Georgina and Christina Jennings. Pretty much all the fan questions went to the "couples". Fans take Brackenreid for granted but his character is the glue that keeps them all together...would be a big hole if he left.
Yeah Harper is a big fan but he sat back and did nothing when CTV cut the show loose a couple of years ago. Actually, maybe he quietly called CBC and told them they had to take them on.....hmmm.