Post by carco on Jan 29, 2014 21:46:34 GMT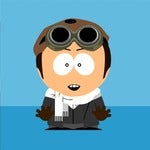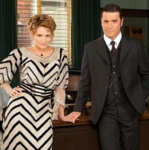 In Lesley's case they have to leave clues as if and when he's revealed as the blackmailer they won't want it feeling random for the viewers.
Yeah I agree. People keep saying it's too obvious that Leslie is behind it but I keep saying, how is Gillies
less
obvious? Now if Leslie was being framed by Gillies then there could be a twist, a stupid one, but a twist nonetheless. In any case it's probably not gonna be a surprise when the blackmailer is finally revealed, unless it's some totally random person...but again that would be utterly stupid.
Speaking of clues, I think that whole kissing scene in the station house was staged. Why else would Leslie be there? He used the makeout session as a way to distract everyone so that someone else (a constable?) could take that super close photo of Murdoch. I mean, Murdoch was even more or less standing in the blackmail photo position at the time of the distraction.
I still can't figure out if its truly Gillies or if it's Leslie behind these letters and photos. But I keep thinking that if someone goes into Darcy's house now, they will find a room with a wall or 2 covered in photos of Julia and William, maybe Emily too (as seen in many crime show episodes). And that photo of Wm in the station is truly unsettling. Apparently no one was concerned about the person with a camera being so close to Wm in the station. They had smallish cameras by then but you'd know if someone that close to you was taking a picture, especially indoors. They've made Leslie out to be a mystery but to what end, I'm not sure. To be the fly in the ointment for George and Emily's relationship? or to wreak Gillies type havoc on William and Julia's relationship? or both?
I think we hear Gillies voice when J reads the letters because she thinks they're from Gillies so that's what she's hearing as she reads them. And yes, if Julia still keeps a journal its not a stretch to believe this same person has read it (heck, I'd sure like to read it!!). I don't see the photos as blackmail. There's nothing wrong with Julia and William kissing outside after the opera. They are legally free to do that. If the photos were published in the newspaper likely the worst thing to happen is they'd accused of, in some circles of Toronto society, lacking "propriety". I believe their purpose is to tell Julia "I'm here and I'm watching your every move and your Detective,too." Whoever is doing this is trying to mess with her head in addition to her relationship with Wm. Given her profession, that would be a fun game for Gillies or for Leslie, if he has somehow become Gillies protege. In this show there are often faint clues in some episodes relative to what lies ahead but we don't really notice them because we don't yet know what is to come. So you're right, there could have been clues in the station house scene when Emily was kissing Leslie. Come to think of it, I did see a blonde lady with long hair and a shawl, talking to a constable way in the background.....